Perangkat Pembelajaran Usaha dan Energi Berbasis STEM Terintegrasi Kearifan Lokal Timba Laor di Desa Allang Kabupaten Maluku Tengah
Anatasija Limba

Universitas Pattimura

Clara Levenia Jamarua

Universitas Pattimura
Keywords:
Perangkat pembelajaran, STEM, Timba Laor, Usaha dan Energi
Abstract
21st-century learning should include STEM to grow interested in the Indonesian nation to love and master science, technology, engineering, and mathematics. They are included in it for physics learning. STEM is a practical learning approach because it combines knowledge, mathematics, technology, and techniques. This aim to make students as problem-solvers, inventors, have innovation, independent logical thinking, technological literacy, connect their culture and history with education, and apply their knowledge in real life. Thus, it is necessary to implement STEM-based learning integrated lokal wisdom /culture of the community in which the learners are located. One of the lokal wisdom of coastal communities in Maluku is Timba Laor. This research aims to develop a High School Physics Learning Tool business concept, and STEM-based Energy integrated lokal wisdom Timba Laor in the village of Allang Central Maluku district, a valid, practical, and effective Plomp model. The stages of mining carried out in this research activity are the development of high school physics learning tools business concept and STEM-based Energy integrated lokal wisdom Timba Laor in the village of Allang Central Maluku District. Test models by providing surveys of physics teachers to empirically validate the learning devices that have been compiled, analyzed, and revised. The resulting product is a learning device physics high school concept business, and energy-based STEM integrated lokal wisdom.
Keywords
:
Business and Energy, Learning Tools, STEM, Timba Laor
Downloads
Download data is not yet available.
References
AAAS. (1993). Benchmarks for science literacy. Oxford University Press.
Akbar, S. (2013). Instrumen Perangkat Pembelajaran. Rosdakarya.
Badan Pusat Statistik. (2021). Statistik Provinsi Maluku 2021. In Statistik Provinsi Maluku. BPS Provinsi Maluku. file:///C:/Users/CHRISLEIWA/Downloads/Documents/Provinsi Maluku Dalam Angka 2021.pdf
Baedowi, A. (2015). Calak Edu 4: Esai-esai Pendidikan 2012-2014. Pustaka Alvabet. https://books.google.co.id/books?id=gDSLCwAAQBAJ
Bybee, R. (2013). STEM education challenges and opportunities. Virginia: NSTA Press.
Hartini, S., Misbah, Helda, & Dewantara, D. (2017). The effectiveness of physics learning material based on South Kalimantan lokal wisdom. AIP Conference Proceedings, 1868. https://doi.org/10.1063/1.4995182
Ibrahim, M. (2014). Inovasi Pembelajaran Sains Berbasis Kearifan Lokal. In S. N. "Sains dan I. P. B. K. Lokal" (Ed.), Inovasi Pembelajaran Sains Berbasis Kearifan Lokal. IKIP Mataram.
International Technology Education Association. (2000). STANDARDS FOR TECHNOLOGICAL LITERACY: Content for the Study of Technology (p. 9).
Kaniawati. (2019). Implementasi Pembelajaran Fisika Berbasis STEM dalam Meningkatkan Kemampuan Abad 21.
Marrison, J. . (2006). Attributes of STEM education: The students, the academy, the classroom.
Mukti, A. (2010). Beberapa Kearifan Lokal Suku Dayak Dalam Pengelolaan Sumberdaya Alam (p. 1). Brawijaya.
National Committee on Science Education Standard. (1996). National Science Education Standards. NAT I O NAL ACADEMY PRESS.
NRC. (2010). National Science Education Standard. Academic Press.
Octavia, R. (2017). Bahan Ajar Berbasis Science, Technology, Engineering, Mathematics (Stem) untuk Mendukung Pembelajaran IPA Terpadu. Jurnal Semesta Pendidikan IPA, 32–36.
Plomp, T. (1997). Educational and Training System Design. Twente University.
Rahmayanti, P. ., Wati, M., & Mastuang. (2017). Pengembangan Modul Suhu dan Kalor Menggunakan Model Pembelajaran Kooperatif Tipe Somatic, Auditory, Visual, and Intellegent (SAVI) untuk Siswa Kelas X SMA Negeri 7 Banjarmasin. Berkala Ilmiah Fisika, 4(3).
Ratnasari, I., & Oktavianti, Y. (2018). Etnopedagogi dalam Pembelajaran di Sekolah Dasar Melalui Media Berbasis Kearifan Lokal. Refleksi Edukatika: Jurnal Ilmiah Kependidikan, 8(2). https://doi.org/10.24176/re.v8i2.2353
Suastra, I. W. (2010). Model pembelajaran sains berbasis budaya lokal untuk mengembangkan kompetensi dasar sains dan nilai kearifan lokal di SMP 43(1). Jurnal Pendidikan Dan Pengajaran, 43(1).
Sukmana, W. . (2018). PENDEKATAN SCIENCE, TECHNOLOGY, ENGINEERING AND MATHEMATICS (STEM) SEBAGAI ALTERNATIF DALAM MENGEMBANGKAN MINAT BELAJAR PESERTA DIDIK SEKOLAH DASAR. Pendas : Jurnal Ilmiah Pendidikan Dasar, 2(2), 189. https://doi.org/10.23969/jp.v2i2.798
Taylor, E. . (2019). Religion and Culture (L. T. S. Paul-François Tremlett, Graham Harvey (ed.)). Bloomsbury Academic.
Tuhulele, P. (2009). Pembakuan Nama Pulau Indonesia Upaya Mempertahankan Konsep Negara dan Kepulauan. Gajah Mada.
Utami, I. ., Firman, R., Septiyanto, Catur, F., Wibowo, & Suryana, A. (2017). Pengembangan STEM-A (Science, Technology, Engineering, Mathematic and Animation) Berbasis Kearifan Lokal dalam Pembelajaran Fisika. 6(1), 67–73. https://doi.org/10.24042/jpifalbiruni.v6i1.1581
Zulkarnain, A. A., & Febriamansyah, R. (2008). Kearifan lokal dan pemanfaatan dan pelestarian sumberdaya pesisir. Jurnal Agribisnis Kerakyatan, 1, 69–85.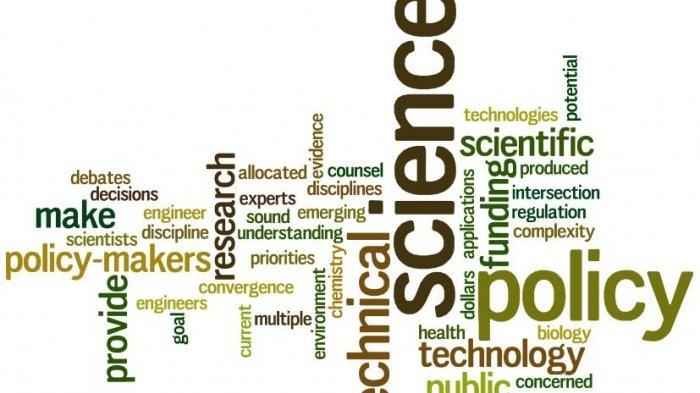 How to Cite
Limba, A., & Jamarua, C. (2021). Perangkat Pembelajaran Usaha dan Energi Berbasis STEM Terintegrasi Kearifan Lokal Timba Laor di Desa Allang Kabupaten Maluku Tengah. PUBLIC POLICY (Jurnal Aplikasi Kebijakan Publik & Bisnis), 2(1), 75-87. https://doi.org/10.51135/PublicPolicy.v2.i1.p75-87
Copyright (c) 2021 PUBLIC POLICY (Jurnal Aplikasi Kebijakan Publik & Bisnis)
This work is licensed under a Creative Commons Attribution-ShareAlike 4.0 International License.
Penulis yang naskahnya diterbitkan harus menyetujui ketentuan sebagai berikut;
Hak publikasi atas semua materi naskah yang diterbitkan dipegang oleh dewan penyunting dengan sepengatahuan penulis.
Ketentuan legal formal untuk akses digital Jurnal Public Policy tunduk pada ketentuan lisensi Creative Commons Attribution Sharealike (CC BY SA) yang berarti Jurnal Public Policy berhak menyimpan, mengalih media/mengformatkan, mengelola dalam bentuk pangkalan data (database), merawat dan mempublikasikan naskah tanpa meminta ijin dari penulis selama tetap mencantumkan nama penulis sebagai pemilik hak cipta.
Naskah yang dipublikasikan bersifat open access untuk tujuan penyebarluasan hasil penelitian. Selain tujuan tersebut, dewan penyunting tidak bertanggung jawab atas pelanggaran terhadap hukum hak cipta.