Profil Pranata Sosial Komunitas Suku Nuaulu
(Studi Kehidupan Sosial Budaya Masyarakat Negeri Nua Nea Maluku Tengah)
Anike J. M. Manuputty

STISIP Kebangsaan Masohi

Lodewyk Nahuway

STISIP Kebangsaan Masohi
Keywords:
Social Institutions, Nuaulu Tribe Community
Abstract
ABSTRACT
Social institutions are rules that apply in regulating human behavior in acting based on considerations of norms and values ​​that live in the life of society. This study aims to determine the existence and benefits of socio-cultural institutions in the Nuaulu tribe community. Data collection techniques with observation and in-depth interviews. Research informants came from elements of the state government, traditional leaders, youth leaders, educators and community leaders.
The results of the data analysis concluded that hereditary customs strongly influenced the life of the Nuaulu people with the loyalty of the people in carrying out the prevailing institutions. The economic system and the community's livelihood system are farming, processing sago, gathering and laboring. The socio-cultural institutional arrangements are in the form of an adult ceremony for boys (Brokeneri), an adult ceremony for girls (pinamou), a wedding ceremony, a pregnancy ceremony, a birth ceremony, a haircut ceremony (tihtikuau) and a funeral ceremony. The structure of the kinship system is a patrilineal (male lineage) and it is not required to have intermarriage. Religious institutions and beliefs are tribal religions. Educational institutions, knowledge, and technology are based on experience (local knowledge) from generation to generation, and children of school age have attended various levels of education to tertiary education.
 Keywords: Social Institutions, Nuaulu Tribe Community.
Downloads
Download data is not yet available.
References
Bambang Rudito. (2008). Pranata Sosial. Jurnal Pusbangtansosmas, 2.
Fukuyama Francis. (2002). Trust, Kebijakan Sosial dan Penciptaan Kemakmuran (4th ed.). Retrieved from http://opac.ut.ac.id/detail-opac?id=17488
Littlejohn, S. W. (1996). Theories of Human Communication. California: Belmont Woodsworth.
Masduqi. (2006). Model Pemberdayaan Sosial KAT dalam Konteks Otonomi Daerah. Depsos RI. Retrieved from http://www.depsos.go.id
Paulus Wirotomo. (2004). Konstruksi Jaring Pranata Sosial Untuk Penguatan Ketahanan Sosial (Kerangka Konseptual). Jakarta: Balatbang Depsos RI.
Prayogo Dody. (2003). Pemetaan Sosial Mengenai Hubungan Korporasi - Komunitas Lokal. MASYARAKAT Jurnal Sosiologi Labsosio, 12.
Suyanto. (2006). Profil Pranata Sosial di Daerah Komunitas Adat Terpencil (Kehidupan Sosial Budaya di Provinsi Nusa Tenggara Timur). Jurnal Penelitian Dan Pengembangan Kesejahteraan Sosial, 11(03), 26–39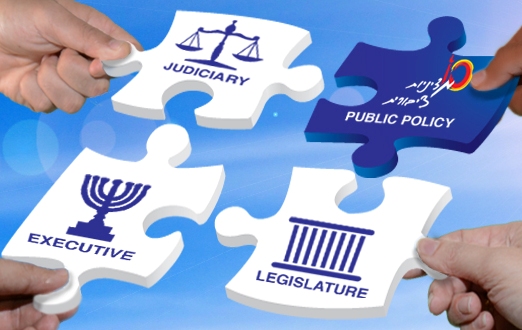 How to Cite
Manuputty, A., & Nahuway, L. (2021). Profil Pranata Sosial Komunitas Suku Nuaulu. PUBLIC POLICY (Jurnal Aplikasi Kebijakan Publik & Bisnis), 2(2), 188-205. https://doi.org/10.51135/PublicPolicy.v2.i2.p188-205
Copyright (c) 2021 PUBLIC POLICY (Jurnal Aplikasi Kebijakan Publik & Bisnis)
This work is licensed under a Creative Commons Attribution-ShareAlike 4.0 International License.
Penulis yang naskahnya diterbitkan harus menyetujui ketentuan sebagai berikut;
Hak publikasi atas semua materi naskah yang diterbitkan dipegang oleh dewan penyunting dengan sepengatahuan penulis.
Ketentuan legal formal untuk akses digital Jurnal Public Policy tunduk pada ketentuan lisensi Creative Commons Attribution Sharealike (CC BY SA) yang berarti Jurnal Public Policy berhak menyimpan, mengalih media/mengformatkan, mengelola dalam bentuk pangkalan data (database), merawat dan mempublikasikan naskah tanpa meminta ijin dari penulis selama tetap mencantumkan nama penulis sebagai pemilik hak cipta.
Naskah yang dipublikasikan bersifat open access untuk tujuan penyebarluasan hasil penelitian. Selain tujuan tersebut, dewan penyunting tidak bertanggung jawab atas pelanggaran terhadap hukum hak cipta.