Rural Tourism, Agri Tourism; Sebuah Penelusuran Literature
Khaeril Khaeril

STIEM Rutu Nusa Ambon

Yolanda Mohungo

Universitas Al Khairun Ternate

Laela -

Universitas Al Khairun Ternate
Keywords:
Tourism Village, Agri Tourism, Literature Review, Vos Viewer
Abstract
Village are the smallest community entities that exist in a state structure. There are many problems faced, for example poverty, inadequate basic infrastructure, less skilled human resources, insufficient employment opportunities. Tourism village - Agri tourism is expected to be a solution to dealing with classic problems that exist in rural areas.
This article aims to identify research gaps in the field of study of tourism villages in a systematic search, identify reference authors in the field of Rural Tourism, agri-tourism., Identify the theories used in the Tourism Village article. The article implements a qualitative method with the Literature review method with the help of the Perish Publish Program to compile the data script and Vos Viewer is used to analyze the data. The results show that there is an opportunity to continue studying tourism villages, especially with regard to sustainable development, involvement of local communities and development / development of tourist villages, adopting ICT for tourism villages in order to improve performance and tourism visits, and alleviate poverty. Also obtained are several authors who become references in the study of tourist villages. There are also 13 theories used in studying tourism villages and agritourism, this shows that the tourism village as an object of study is still open to being in and is very dynamic in its development.
Downloads
Download data is not yet available.
References
Alves, L. D. O., Silva, L. A., & Salazar, V. S. (2017). Competitive Advantage in Rural Tourism: Analysis of the Strategic Resources by Farm Hotels. 532–550.
Aly, M. N., Yuliawan, R., Noviyanti, U. D. E., Firdaus, A. A., & Prasetyo, A. (2019). Public policy and rural tourism development in East Java Province, Indonesia. African Journal of Hospitality, Tourism and Leisure, 2019(Special Issue), 1–8.
Anderson, W. (2015). Cultural tourism and poverty alleviation in rural Kilimanjaro, Tanzania. Journal of Tourism and Cultural Change, 13(3), 208–224. https://doi.org/10.1080/14766825.2014.935387
Ardi, R. P., Mistriani, N., Bakhri, S., & Dwiloka, B. (2018). Development Policy of Sustainable Life Community in Central Java Tourism Village, Indonesia. The 5th IBSM International Conference on Business, Management and Accounting, (April), 321–328. Retrieved from http://eprints.undip.ac.id/62580/
Brunori, G., Rand, S., Proost, J., Barjolle, D., Granberg, L., & DOCKES, A. C. (2008). Towards a conceptual framework for agricultural and rural innovation policies. Projeto Insight. Report on the Conceptual Framework (WP1), 1–27.
Chin, C. H., & Lo, M. C. (2017). Rural tourism quality of services: fundamental contributive factors from tourists' perceptions. Asia Pacific Journal of Tourism Research, 22(4), 465–479. https://doi.org/10.1080/10941665.2016.1276465
Ciolac, R., Adamov, T., Iancu, T., Popescu, G., Lile, R., Rujescu, C., & Marin, D. (2019). Agritourism-A sustainable development factor for improving the "health" of rural settlements. Case study Apuseni Mountains area. Sustainability (Switzerland), 11(5). https://doi.org/10.3390/su11051467
Cîrstea, Ş. D. (2014). Travel &Tourism Competitiveness: A Study of World's Top Economic Competitive Countries. Procedia Economics and Finance, 15(14), 1273–1280. https://doi.org/10.1016/s2212-5671(14)00588-7
Deller, S. (2010). Rural poverty, tourism and spatial heterogeneity. Annals of Tourism Research, 37(1), 180–205. https://doi.org/10.1016/j.annals.2009.09.001
Droli, M., & Osti, L. (2013). Developing Health Tourism in Healthier Rural Areas: the Role of Matrix-resources. Re-Inventing Rural Tourism and the Rural Tourism Experience Conserving, Innovating and Co-Creating for Sustainability, ORTE Conference - International Conference on Rural Tourism, (September), 317–332. https://doi.org/10.13140/2.1.4023.9685
Feng, N., Wei, F., Zhang, K. H., & Gu, D. (2018). Innovating rural tourism targeting poverty alleviation through a multi-industries integration network: The Case of Zhuanshui Village, Anhui Province, China. Sustainability (Switzerland), 10(7). https://doi.org/10.3390/su10072162
Fun, F. S., Chiun, L. M., Songan, P., & Nair, V. (2014). The Impact of Local Communities' Involvement and Relationship Quality on Sustainable Rural Tourism in Rural Area, Sarawak. The Moderating Impact of Self-efficacy. Procedia - Social and Behavioral Sciences, 144, 60–65. https://doi.org/10.1016/j.sbspro.2014.07.274
Hillbom, B. B. & ellen. (2003). L inking E conomic G rowth and P overty R eduction. Development, (November).
Hillman, B. (2003). the Poor in Paradise : Tourism Development and Rural Poverty in China ' S Shangri-La. Science And Technology, (August 2002), 545–553.
Knickel, K., Tisenkopfs, T., & Peter, S. (2009). Innovation processes in agriculture and rural development Results of a cross-national analysis of the situation in seven countries , research gaps and recommendations. 1–169. Retrieved from http://www.insightproject.net/files/IN-SIGHT_final_report.pdf%5Cnwww.insightproject.net
Mahaliyanaarachchi, R. P. (2016). Agri Tourism as a Risk Management Strategy in Rural Agriculture Sector: with Special Reference to Developing Countries. Journal of Agricultural Sciences, 11(1), 1. https://doi.org/10.4038/jas.v11i1.8075
Marcouiller, D. (2007). "Boosting" tourism as rural public policy: Panacea or Pandora's box? Journal of Regional Analysis and Policy, 37(1), 28–31.
Matyakubov, U., & Defrancesco, E. (2018). Role of agritourism in sustainable rural development in Uzbekistan: insights from the Italian Experience. International Journal of Economics, Commerce and Management, VI(3), 88–102.
Naderi, A., Nasrolahi Vosta, L., Ebrahimi, A., & Jalilvand, M. R. (2019). The contributions of social entrepreneurship and transformational leadership to performance: Insights from rural tourism in Iran. International Journal of Sociology and Social Policy, 39(9–10), 719–737. https://doi.org/10.1108/IJSSP-06-2019-0124
Okech, R., Haghiri, M., & George, B. (2012). Rural Tourism as a Sustainable Development Alternative: An Analysis with Special Reference to Luanda, Kenya. CULTUR: Revista de Cultura e Turismo, 6(3), 36–53.
Pakurar, M., & Olah, J. (2008). Definition of rural tourism and its characteristics in the northern great plain region. System, VII(November), 777–782.
Pariwisata, K., Sudiarta, I. N., & Wayan, I. (2016). Dampak Pariwisata terhadap Kemiskinan di Kawasan Pariwisata di Bali. Jurnal Kajian Bali, 6(2), 209–228.
Parra López, E., & Calero García, F. J. (2006). Agrotourism, sustainable tourism and Ultraperipheral areas: The Case of Canary Islands. PASOS Revista de Turismo y Patrimonio Cultural, 4(1), 85–97. https://doi.org/10.25145/j.pasos.2006.04.006
Petrović-Ranđelović, M., & Miletić, D. (2012). (No) Competitiveness and Sustainable Development of Serbian Tourism. Procedia - Social and Behavioral Sciences, 44, 78–87. https://doi.org/10.1016/j.sbspro.2012.05.007
Petrović, M. D., Vujko, A., Gajić, T., Vuković, D. B., Radovanović, M., Jovanović, J. M., & Vuković, N. (2018). Tourism as an approach to sustainable rural development in post-socialist countries: A comparative study of Serbia and Slovenia. Sustainability (Switzerland), 10(1), 1–14. https://doi.org/10.3390/su10010054
Podovac, M., & Jovanović Tončev, M. (2016). The Importance of Sustainable Rural Tourism Development in Serbia. (January 2016), 575–581. https://doi.org/10.15308/sinteza-2016-575-581
Polo Peña, A. I., Frías Jamilena, D. M., & Rodríguez Molina, M. Á. (2013a). Impact of Customer Orientation and ICT Use on the Perceived Performance of Rural Tourism Enterprises. Journal of Travel and Tourism Marketing, 30(3), 272–289. https://doi.org/10.1080/10548408.2013.774921
Polo Peña, A. I., Frías Jamilena, D. M., & Rodríguez Molina, M. Á. (2013b). Market Orientation as a Strategy for the Rural Tourism Sector: Its Effect on Tourist Behavior and the Performance of Enterprises. Journal of Travel Research, 52(2), 225–239. https://doi.org/10.1177/0047287512459108
Prabhakaran, S., Nair, V., & Ramachandran, S. (2014). Community Participation in Rural Tourism: Towards a Conceptual Framework. Procedia - Social and Behavioral Sciences, 144, 290–295. https://doi.org/10.1016/j.sbspro.2014.07.298
Risman, A., Wibhawa, B., & Fedryansyah, M. (2016). Kontribusi Pariwisata Terhadap Peningkatan Kesejahteraan Masyarakat Indonesia. Prosiding Penelitian Dan Pengabdian Kepada Masyarakat, 3(1). https://doi.org/10.24198/jppm.v3i1.13622
Rivera, M. A. (2010). Testing the impact of tourism on competitiveness : the case of Puerto Rico. 16, 217–234.
Royo-vela, M. (2009). Rural-cultural excursion conceptualization : A local tourism marketing management model based on tourist destination image measurement. Tourism Management, 30(3), 419–428. https://doi.org/10.1016/j.tourman.2008.07.013
Sikiri, D. (2015). Model for the Implementation of the Rural Tourism Development Strategy in the Count of Zadar Concept , term and meaning of rural tourism. 1017–1027.
Singh, K., Gantait, A., Puri, G., & Swamy, A. (2016). Rural Tourism: Need, Scope and Challenges in Indian Context . Hospitality and Tourism: Challenges, Innovation, Practices and Product Development (ISBN: 978-81-8435-490-4), (January 2018). https://doi.org/10.5281/zenodo.1164011
Su, H., Wang, C., & Zhang, D. (2018). Hainan's all-for-one Rural Tourism Development Path Analysis under Public Policy View — Taking Three Villages in Qionghai, Hainan as an Example. 266(Hssmee), 361–365. https://doi.org/10.2991/hssmee-18.2018.61
Surchev, P. (2010). Rural Areas - Problems and Opportunities for Development. Trakia Journal of Sciences, 8(3), 234–239. Retrieved from http://www.uni-sz.bg
Susyanti, D. W., & Latianingsih, N. (2013). Potensi Desa melalui Pariwisata Pedesaan. Ekonomi Dan Bisnis, 12(1), 33–36.
Thetsane, R. M. (2019). Local Community Participation in Tourism Development: The Case of Katse Villages in Lesotho. Athens Journal of Tourism, 6(2), 123–140. https://doi.org/10.30958/ajt.6-2-4
Townsend, L., Wallace, C., Fairhurst, G., & Anderson, A. (2017). Broadband and the creative industries in rural Scotland. Journal of Rural Studies, 54, 451–458. https://doi.org/10.1016/j.jrurstud.2016.09.001
Ying, T., & Zhou, Y. (2007). Community , governments and external capitals in China ' s rural cultural tourism : A comparative study of two adjacent villages. 28, 96–107. https://doi.org/10.1016/j.tourman.2005.12.025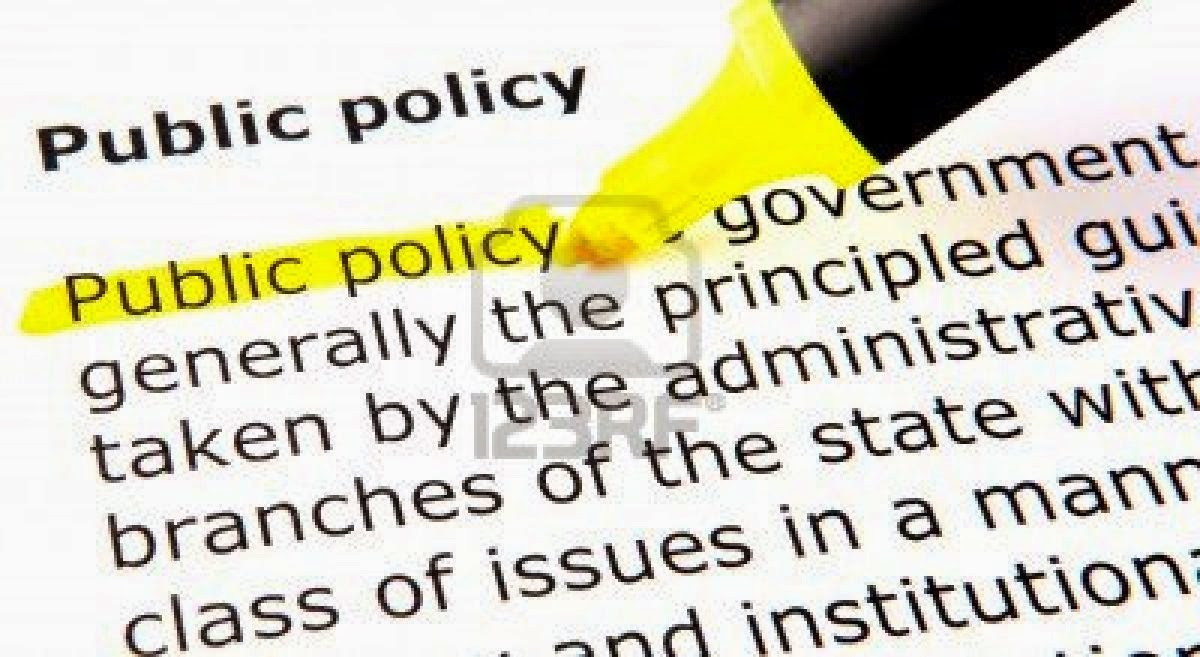 How to Cite
Khaeril, K., Mohungo, Y., & -, L. (2021). Rural Tourism, Agri Tourism; Sebuah Penelusuran Literature. PUBLIC POLICY (Jurnal Aplikasi Kebijakan Publik & Bisnis), 2(1), 142-157. https://doi.org/10.51135/PublicPolicy.v2.i1.p142-157
Copyright (c) 2021 PUBLIC POLICY (Jurnal Aplikasi Kebijakan Publik & Bisnis)
This work is licensed under a Creative Commons Attribution-ShareAlike 4.0 International License.
Penulis yang naskahnya diterbitkan harus menyetujui ketentuan sebagai berikut;
Hak publikasi atas semua materi naskah yang diterbitkan dipegang oleh dewan penyunting dengan sepengatahuan penulis.
Ketentuan legal formal untuk akses digital Jurnal Public Policy tunduk pada ketentuan lisensi Creative Commons Attribution Sharealike (CC BY SA) yang berarti Jurnal Public Policy berhak menyimpan, mengalih media/mengformatkan, mengelola dalam bentuk pangkalan data (database), merawat dan mempublikasikan naskah tanpa meminta ijin dari penulis selama tetap mencantumkan nama penulis sebagai pemilik hak cipta.
Naskah yang dipublikasikan bersifat open access untuk tujuan penyebarluasan hasil penelitian. Selain tujuan tersebut, dewan penyunting tidak bertanggung jawab atas pelanggaran terhadap hukum hak cipta.