Analisis Kinerja Dinas Perumahan dan Kawasan Pemukiman Kota Salatiga
Ady Indriasari

Universitas Terbuka

Kismartini -

Universitas Diponegoro

Sofjan Aripin

Universitas Terbuka
Keywords:
Organizational Performance, Productivity, Quality of Service, Responsiveness, Responsibility, Accountability
Abstract
Focus of this study aims to analyze performance through productivity, service quality, responsiveness, responsibility and accountability and pay attention to the supporting and inhibiting factors of performance at the Salatiga City Housing and Settlement Area Office. The discussion also relates to the implementation of the Government Agency Performance Accountability System (SAKIP). Descriptive qualitative research method, data collection techniques through in-depth interviews, observation and document study. Data validity checking techniques used triangulation. Research informants were determined purposively, namely internal employees, related agencies and service user communities. The results showed that the main performance at the Housing and Settlement Area Office was good but not optimal because there were several main performance achievements that had not met the targets in 2020-2021. Indications of productivity in budget limitations due to recofusing; Quality of Service has not been managed in a representative manner; Responsiveness performance found indications of some problems from external parties; Responsiveness performance in archival administrative data management is still low; Accountability performance has not managed public information optimally. Supporting factors for performance include the implementation of the main tasks and functions, the level of employee discipline, leadership style, teamwork and the support of a conducive situation in Salatiga City.  Factors inhibiting performance include the limited provision of human resources and performance facilities, the phenomenon of low public awareness of the maintenance of performance results.
Downloads
Download data is not yet available.
References
Akbar, S. (2018). Analisa Faktor-Faktor yang Mempengaruhi Kerja. Jiaganis, 3(1), 1–17, http://jurnal.stiaindragiri.ac.id/site/index.php/jiaganis/article/view/52/43.
Dewantoro, M. R., & Widiowati, N. (2016). Analisis Kinerja Organisasi Dinas Kebersihan dan Pertamanan Kota Semarang. Journal Of Public Policy And Management Review, 5(4), https://ejournal3.undip.ac.id/index.php/jppmr/article/download/13693/13247
Dwiyanto, A. (2017). Reformasi Birokrasi Publik di Indonesia. Universitas Gadjah Mada.
Keban, Y. (1995). Indikator Kinerja Pemda: Pendekatan Manajemen dan Kebijakan. Fakultas Ilmu Sosial dan Politik UGM.
Keban, Y. T. (2004). Enam Dimensi Strategis Administrasi Publik, Konsep, Teori, dan Isu. Gava Media. http://journals.sagepub.com/doi/10.1177/1120700020921110%0Ahttps://doi.org/10.1016/j.reuma.2018.06.001%0Ahttps://doi.org/10.1016/j.arth.2018.03.044%0Ahttps://reader.elsevier.com/reader/sd/pii/S1063458420300078?token=C039B8B13922A2079230DC9AF11A333E295FCD8
KemenPAN-RB. (2008). Pengukuran dan Analisis Kinerja di Lingkungan Instansi Pemerintah.
Kusnendar, A. (2018). Kinerja Pemerintah Desa Dalam Pelayanan Publik di Desa Cijulang Kecamatan Cijulang Kabupaten Pangandaran. Jurnal Ilmiah Ilmu Administrasi Negara, 5(3), 1–8, https://jurnal.unigal.ac.id/index.php/dinamika/article/view/1661
LAN. (2019). Laporan Kinerja 2019. In Lembaga Administrasi Negara. https://medium.com/@arifwicaksanaa/pengertian-use-case-a7e576e1b6bf
Mardiasmo. (2006). Perwujudan Transparansi dan Akuntabilitas Publik Melalui Akuntansi Sektor Publik: Suatu Sarana Good Governance. Jurnal Akuntansi Pemerintah, 2(2 (1)), 1–17. https://books.google.co.id/books?id=D9_YDwAAQBAJ&pg=PA369&lpg=PA369&dq=Prawirohardjo,+Sarwono.+2010.+Buku+Acuan+Nasional+Pelayanan+ Kesehatan++Maternal+dan+Neonatal.+Jakarta+: +PT+Bina+Pustaka+Sarwono+Prawirohardjo.&source=bl&ots= riWNmMFyEq&sig=ACfU3U0HyN3I
Masyhudi. (2005). Kinerja Birokrasi Pemerintah Dalam Pelayanan Kepada Publik. Aplikasia, Jumal Aplikasi Llmu-Ilmu Agama, VI(1), 47–66.
Moeheriono. (2014). Pengukuran Kinerja Berbasis Kompetensi Edisi Revisi. PT Raja Grafindo Persada.
Osborne, D., & Plastrik, P. (1997). Banishing Bureaucracy : The Five Strategic for Reinventing Government. Addison-Wesley Publishing Company. https://books.google.co.id/books?id=D9_YDwAAQBAJ&pg=PA369&lpg=PA369&dq=Prawirohardjo,+Sarwono.+2010.+Buku+Acuan+Nasional+Pelayanan+ Kesehatan++Maternal+dan+Neonatal.+ Jakarta+:+PT+Bina+Pustaka+Sarwono+Prawirohardjo.&source= bl&ots=riWNmMFyEq&sig=ACfU3U0HyN3I
Pidesia, Karim, A., & Irawan, B. (2016). Analisis Kinerja Organisasi Sekertariat Dewan Perwakilan Rakyat Daerah Kabupaten Kutai Barat. Jurnal Administrative Reform, 4(1), 70. https://doi.org/10.52239/jar.v4i1.594
Ruslan, R. (2001). Manajemen Humas & Manajemen Komunikasi : Konsep dan Aplikasi. Rajawali Pers. http://www.ainfo.inia.uy/digital/bitstream/item/7130/1/LUZARDO-BUIATRIA-2017.pdf
Sam'un Jaja Raharja. (2021). Asas-Asas Manajemen. Universitas Terbuka.
Sobirin, A. (2014). Manajemen Kinerja. In Manajemen Kinerja. Universitas Terbuka. http://citeseerx.ist.psu.edu/viewdoc/download?doi=10.1.1.469.5088&rep=rep1&type=pdf#page=81
Suandi. (2012). Modal Sosial dan Pembangunan Ketahanan Pangan Berkelanjutan. Ketahanan Pangan Berkelanjutan, 11, AGRISEP Vol. 11, No. 2, September 2012, 270-281, https://ejournal.unib.ac.id/agrisep/article/view/514/457
Sudarmanto. (2009). Kinerja dan Pengembangan Kompetensi SDM. Pustaka Pelajar. https://www.oecd.org/dac/accountable-effective-institutions/Governance Notebook 2.6 Smoke.pdf
Suwarno, & Bramantyo, R. Y. (2019). Pengaruh Gaya Kepemimpinan Terhadap Kinerja Karyawan. TRANSPARANSI HUKUM, 2(1), 185–188. https://ojs.unik-kediri.ac.id/index.php/transparansihukum/article/view/338Suwitri, S., Purnaweni, H., & Kismartini. (2016). Analisis Kebijakan Publik.
Triyanto, D. (2017). Analisis Kinerja Organisasi Dalam Mewujudkan Pelayanan Prima Kepada Masyarakat. MIMBAR : Jurnal Penelitian Sosial Dan Politik, 6(4), 6. https://journals.unihaz.ac.id/index.php/mimbar/article/view/236/143
Wayan Wendra, I. (2014). Pembahasan Hasil Penelitian dalam Skripsi Mahasiswa Jurusan Pendidikan Bahasa dan Sastra Indonesia UNDIKSHA. JPI (Jurnal Pendidikan Indonesia), 3(2), 411–424. https://ejournal.undiksha.ac.id/index.php/JPI/article/view/4458/3431
Yuniningsih, T. (2019). Kajian Birokrasi. Departemen Administrasi Publik Press FISIP-UDIP. http://eprints.undip.ac.id/73483/1/BUKU_KAJIAN_BIROKRASI_GABUNGAN.pdf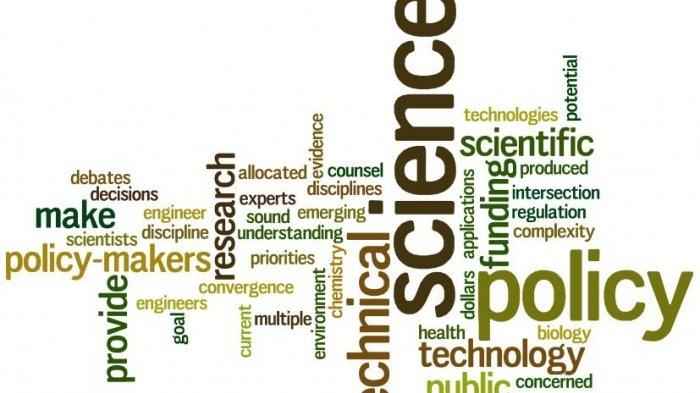 How to Cite
Indriasari, A., -, K., & Aripin, S. (2023). Analisis Kinerja Dinas Perumahan dan Kawasan Pemukiman Kota Salatiga. PUBLIC POLICY; Jurnal Aplikasi Kebijakan Publik Dan Bisnis, 4(2), 463-482. https://doi.org/10.51135/PublicPolicy.v4.i2.p463-482
Copyright (c) 2023 PUBLIC POLICY; Jurnal Aplikasi Kebijakan Publik dan Bisnis
This work is licensed under a Creative Commons Attribution-ShareAlike 4.0 International License.
Penulis yang naskahnya diterbitkan harus menyetujui ketentuan sebagai berikut;
Hak publikasi atas semua materi naskah yang diterbitkan dipegang oleh dewan penyunting dengan sepengatahuan penulis.
Ketentuan legal formal untuk akses digital Jurnal Public Policy tunduk pada ketentuan lisensi Creative Commons Attribution Sharealike (CC BY SA) yang berarti Jurnal Public Policy berhak menyimpan, mengalih media/mengformatkan, mengelola dalam bentuk pangkalan data (database), merawat dan mempublikasikan naskah tanpa meminta ijin dari penulis selama tetap mencantumkan nama penulis sebagai pemilik hak cipta.
Naskah yang dipublikasikan bersifat open access untuk tujuan penyebarluasan hasil penelitian. Selain tujuan tersebut, dewan penyunting tidak bertanggung jawab atas pelanggaran terhadap hukum hak cipta.